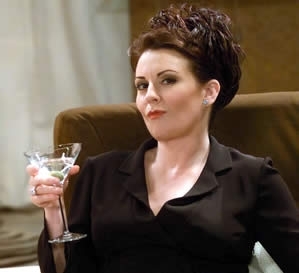 ---
Grace's assistant, she frequently implies that she's attracted to other women, and claims Martina Navratilova came out because of her.
Following her divorce from Stan, Karen ends up dating a woman for three episodes, before declaring herself straight.
Since her sexuality has been a punchline for the entire series, we chose to leave her as bisexual.
This page was last edited on January 14th, 2020.