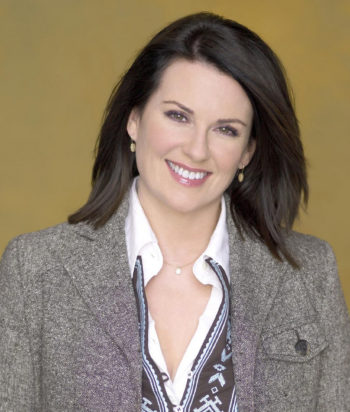 Biography
Megan Mullally is an American actress and singer. She is best known for her role as Karen Walker on the NBC sitcom Will & Grace (1998–2006, 2017-), for which she received 7 consecutive Primetime Emmy Award nominations for Outstanding Supporting Actress in a Comedy Series, winning twice in 2000 and 2006. She also received nominations for numerous other accolades for her portrayal, including 7 consecutive Screen Actors Guild Awards nominations for Outstanding Performance by a Female Actor in a Comedy Series, winning 3 times in 2001, 2002, and 2003, as well as receiving 4 Golden Globe Award nominations.
In 1999, she told the Advocate she was bisexual:
I consider myself bisexual, and my philosophy is, everyone innately is.
In 2006, she back-pedalled on this claim in an interview with (now defunct) After Elton:
I actually didn't say that. I said that I believed that everybody's innately bisexual. Many of us don't realize [their bisexuality] to any degree, and some of us realize it to one degree or another, and it's just a question of where you're at in your life and your awareness and that kind of thing. It doesn't have to manifest as a sexual thing. It can just mean that you don't have to be afraid to hug, or, like, if you're a straight woman — quote-unquote — and you have a great girlfriend and you want to hold hands with her or cuddle, good, do it. That's what everybody should be doing. But I think that in our culture, we're so paranoid about any little thing — and particularly men are, as you may have noticed. Men are much more aware of expressing any kind of physical affection with members of the same sex. You know, I said I was open to the idea of [bisexuality]. I was single when I said it and had I turned around the next day and met a woman who I liked and cared about as a person, then I wouldn't have said, "Yeah, but you're a woman, so forget it." I think that's just silly.
At this time, Megan identifies as not-bisexual.
Overview
Born: November 12, 1958
Age: 64 years old
---
Character Statistics
Roles
Your browser cannot display this piechart for stats on actors.
Status
Your browser cannot display this piechart for stats on actors.
Note: Character roles may exceed the number of characters played, if the character was on multiple TV shows.
Characters
There is 1 character listed for this actor; none are dead.
This page was last edited on April 6th, 2019.