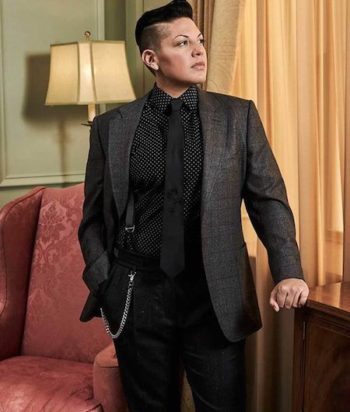 ---
A brilliant political strategist, legendary in D.C. for her talent and for abruptly dropping out of politics to have an Avocado farm. The rumor mill said she "threw a chair and had a hysterical breakdown." They're wrong. She threw a table. At a chair. That had a US senator sitting in it. She joins Elizabeth McCord's team at the White House, after admitting she hated farming.
She identifies as bisexual, or pansexual, or fluid, or non-monosexual. Currently she's raising a three-nager with her co-parent, Adam, but considers herself a single parent.
This page was last edited on September 1st, 2019.