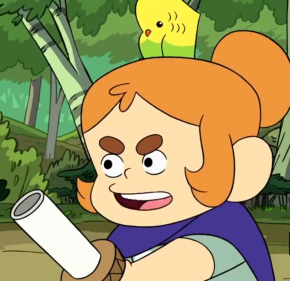 ---
A short 9-year old Jewish girl, Kelsey is very dramatic, often narrating her life as though she were in a play or biographical film. She's an avid reader and writer, reading books well above her age-reading level, and has written her own novel.
Reckless by nature, Kelsey doesn't always consider the feelings of others, nor does she always think before she acts. She always carries her toy sword with her, made by her father out of PVC.
Kelsey was voiced by Georgina Cordova for the pilot episode only.
This page was last edited on March 19th, 2023.