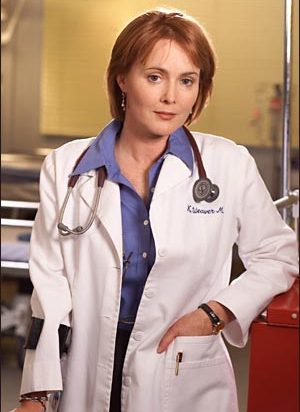 ---
Kerry was many things at Cook County but she was never boring. A late-life coming out saga for the ages was hers. She had the rarest of all things on TV: a happy ending.
Kerry is disabled (congenital hip dysplasia) until the episode "Out on a Limb" when she has it corrected. This was due to the pain it was causing the actor.
This page was last edited on February 7th, 2021.