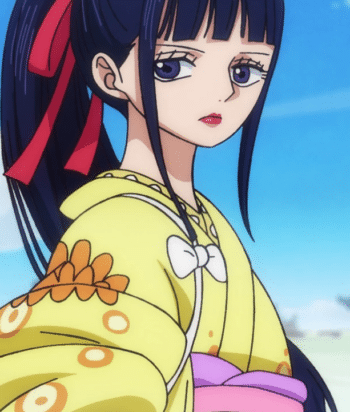 ---
Kikunojo of the Lingering Snow, more commonly referred to as Kiku, is a samurai from Wano Country and a retainer for the Kozuki Family, serving as one of Kozuki Oden's Nine Red Scabbards. She is also the younger sister of Izou and the daughter of the dancing school head of the Hanayanagi School in Ringo.
She was born 42 years ago, but traveled 20 years forward in time at the age of 22.
Despite her reputation as a legendary male samurai as one of the Scabbards, Kikunojo describes herself as being "a woman at heart", and thus lives and presents herself in a traditionally feminine manner
This page was last edited on September 29th, 2021.