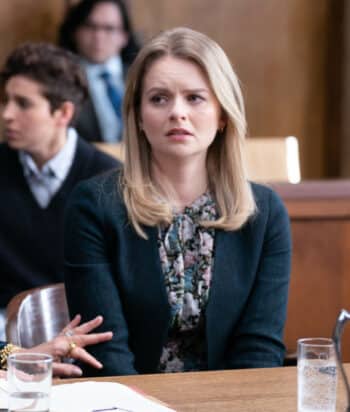 ---
The daughter of Margaret's sorority sister, Celia. Kim is accused of murdering her boss, who sexually assaulted her. According to Kim, the gun the prosecution claims she used to kill her boss has been missing for two years.
Turns out her partner (Niki) and her father conspired to hide the gun, which her mother used to threaten the boss, only mom accidentally killed him.
This page was last edited on September 30th, 2022.