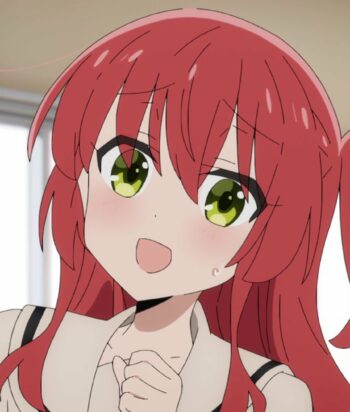 ---
The vocalist and secondary guitarist of Kessoku Band, who attends the same high school as Hitori. In contrast to Hitori, she is a cheerful, charismatic extrovert who has an active social life, to the point that her extroversion manifests as an overwhelming aura at times. She initially joined Kessoku Band to get closer to Ryo, whom she has a crush on, but fled after lying about her guitar playing skills. With Bocchi's help, she becomes a decent guitar player in her own right, and soon settles on playing secondary guitar and providing the band's main vocals.
Referring to herself as Kita Kita, her surname comes from the musician Kensuke Kita.
This page was last edited on September 13th, 2023.