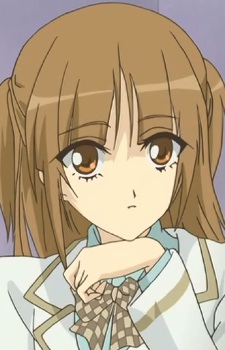 ---
Somewhat of a snob, Momomi sees Spica as being superior to the other schools of Astraea. Being on the student council for Spica, Momomi helps by giving advice to Shion or agreeing with most of what Kaname says and suggests. This makes her seem like not much of an important character, though she serves to continue the conflict between Amane and Kaname, and her unconditional support may be pivotal for Kaname's behavior. When Kaname thinks up a plan, she helps her carry out it out, but tries not to get directly involved, watching from the sidelines instead.
In Momomi's personal and sexual relationship with Kaname, she is ironically usually the most aggressive partner. Even more ironic is the fact that she is madly in love with Kaname, and constantly wants her loving attention. Eventually it is discovered that Kaname may have not loved Momomi as much as Momomi loved Kaname, due to Kaname having an intense interest in Amane since early on. Momomi ultimately discovers this which leads her to slap Kaname and leave her with a broken heart. However, Kaname is later able to leave Amane in her past and move on with her life. It is implied that Kaname and Momomi start anew.
This page was last edited on August 25th, 2019.