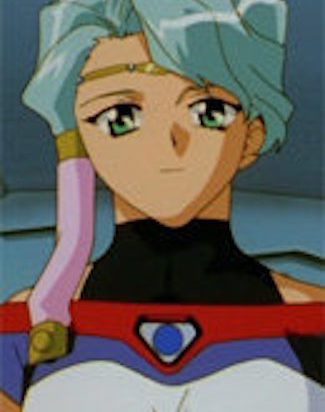 ---
An agrarian priestess from the Moon and member of Akari's team in the University Satellite, born January 1, 4982. She is roommates with Akari and Anna at the University Satellite. She has strange habits such as walking around the dorm naked. She has a pet cow called Gyubei, whose milk Kris cannot live without.
She falls in love with Akari at first sight, much to Akari's shock. But as Akari bonds with her teammates, they become close friends, and competed with each other in the final race for Cosmo Beauty. Kris becomes love rivals with Ichino.
This page was last edited on August 22nd, 2019.