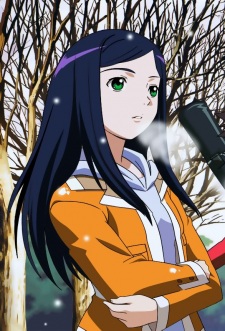 ---
A beautiful, forceful, cold and aloof individual who rides a Ducati DRIII. Her only friend at the start of the series is Shizuru Fujino; she prefers to work alone, but over the course of the series warms up to Mai Tokiha.
In the carnival it was revealed that Shizuru is Natsuki's most important person but because of Shizuru's psychotic rampage Natsuki began to doubt her feelings. In the chapel of the Fuuka Academy Shizuru and Natsuki fought to the limit. In this fight Duran, Natsuki's Child, became large as Kiyohime signifying that her feelings for her most important person is much stronger then. This means that Natsuki also loves Shizuru as Shizuru loves her.
In My-Otome, she is the headmistress of the school, using the name Natsuki Kurūgā.
This page was last edited on August 25th, 2019.