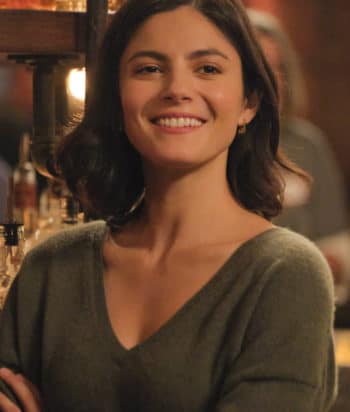 ---
Liz brought a group of women into Bad Alibi on a tour of haunted Portland bars. She claimed someone died at Bad Alibi in a sluicing accident. Grey pointed out that that wasn't true, and she said the women would stay and drink, but if he told them the story wasn't true, they would leave and he would lose some business. 
They began dating shortly after, and Liz now works in the bar.
She and Dex don't get along, at least until they go gambling together and sleep together.
This page was last edited on December 5th, 2019.