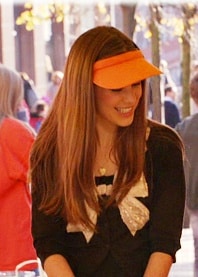 ---
A TV presenter who's climbing the career ladder and is terrified of it getting out that she has feelings for someone of the same sex, because she thinks it will damage her career prospects.
She and Tess go out for a while, but she ends up picking Tom.
This page was last edited on April 2nd, 2021.