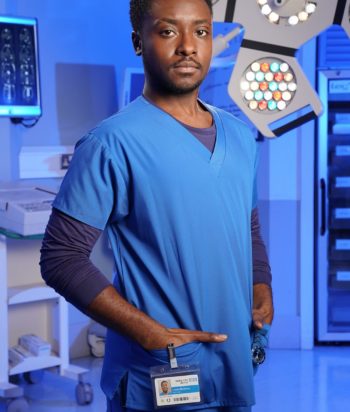 ---
Fiercely proud, irritatingly stubborn, strong and warm-hearted, Louis is always the first to champion an underdog and will fight tooth and nail for what he believes in. He has no time for prejudice and intolerance and has no problem calling out injustices when he sees them. This largely stems from his own identity struggles growing up: knowing that he identified as a man despite being born female, but feeling unable to confide in his mother, Max. It wasn't until Louis left home and discovered a supportive trans community that he was finally able to transition into the man he is now.
Funny and playful, Louis has no problem making friends and his wicked sense of humour will soon find our Holby gang gravitating towards him. But Louis will find himself constantly butting heads with Max, as she struggles to adjust to her child's transition. Because despite his fierce independence and strong sense of self, all Louis really wants is his mother's approval…
This page was last edited on January 30th, 2022.