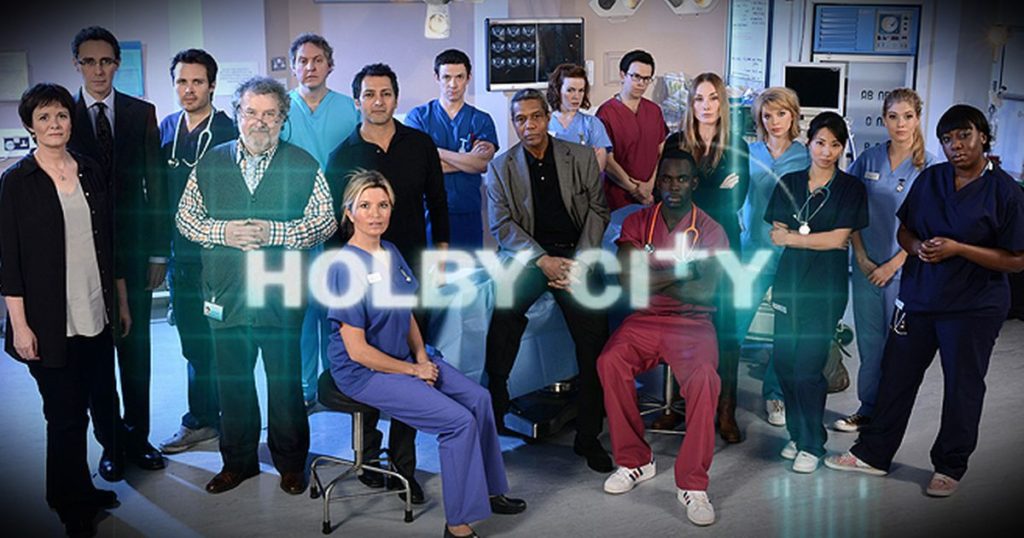 Overview
Sometimes styled as HOLBY CI+Y, it is a British medical drama television series. A spin-off of Casualty, it follows the lives of the staff of Holby City Hospital.
In 2015, they introduced Bernie Wolfe, a bisexual surgeon, seemingly for the purpose of having one of the older characters come out.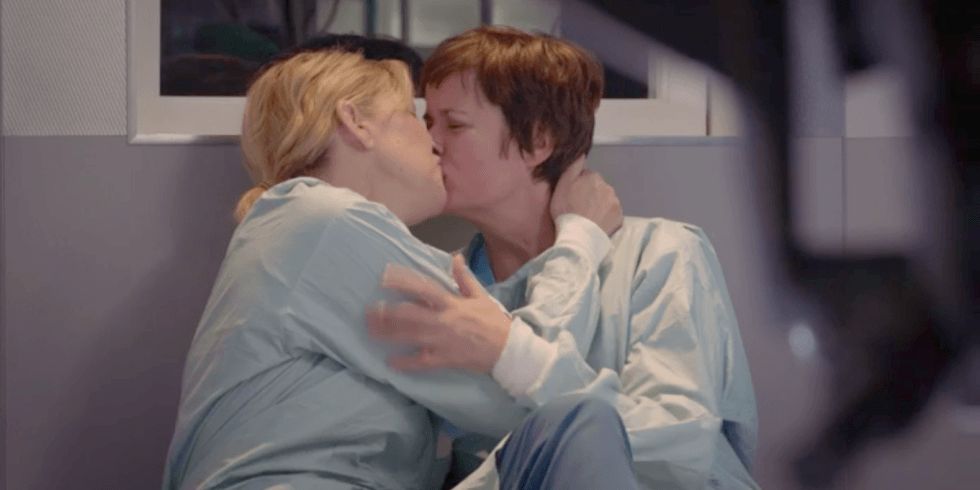 Things were a little awkward for a while.
The show airs weekly. That means 52 episodes a year for 18 years and ongoing. It's a lot.
After 23 seasons, the BBC announced in June 2021 that the drama will broadcast its final series in March 2022.
Queer Plotline Timeline
It's not until series 18 (Feb 2016) that we get a serious ongoing plotline. Bernie shows up as a macho army medic, who is saddled with supervising Serena when the latter comes back from suspension. They quickly realize they're best off as friends, but that takes a turn when Alex, the woman Bernie was cheating on her husband with, shows up and suddenly everything changes.
In series 19, Bernie and Serena get together, but it doesn't last.
In series 21, it's revealed Bernie got back together with Alex and they were set to be married when Bernie died.
In series 22, Bernie makes a shocking return. She's been alive all along and is living with Serena in Spain.
When the series ended, Bernie and Serena had gotten married and lived happily ever after together.
Notable Queer-Centric Episodes
Series 18, Episode 47 "Protect and Serve" - After a rough case, Bernie and Serena kiss.
Series 18, Episode 51 "Life in the Freezer" - When Bernie accepts a post abroad, Serena realizes how strong her feelings are.
Series 19, Episode 7 "The Kill List" - Bernie returns from the Ukraine and she and Serena are locked in their office until they work things out. Which they do with their lips.
Series 21, Episode 30 "Don't Leave Me" - It's revealed Bernie died in an explosion.
Series 22, Episode 22 - Bernie returns to Holby, alive and well. She had been kidnapped by militants and escaped.
Characters
There are 9 queer characters listed for this show; none are dead.
Regulars (5)
Recurring (3)
Guest (1)
This page was last edited on June 4th, 2022.