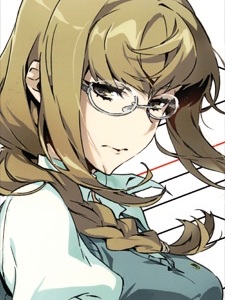 ---
An aloof and intelligent girl who outwardly maintains a cold and condescending attitude towards others. She used to be best friends with a terminally-ill girl named Ruru, and the two became a manga artist duo under the pen name Charles de Macking.
While working on the project together, the two gained affection for each other; However, Honoka feared the pain of losing her would be unbearable if they were in a relationship. She decided to break off their friendship entirely, leaving Ruru to complete the last chapter of their manga alone before finally dying.
Initially, Honoka never read the series finale and assumed it left feelings of hatred behind, subsequently becoming bitter and guilt-ridden. However, with the help of Yuta and the Kiznaivers, she realizes that Ruru actually wanted her to move on. Honoka then decides to reject being "friends" with the Kiznaivers, believing that their bond through the Kizna System made them closer than friends or lovers.
In the end, Honoka states that she wants to help Yuta gain weight again, in order to keep possible other love interests away from him.
This page was last edited on February 19th, 2021.