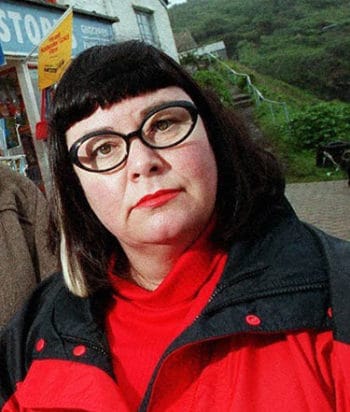 ---
Mary is a wishy-washy lesbians, dating her girlfriend because no one else will have them, but easily swayed when any interest is expressed by a passing male.
She runs the local shop and post-office and appear to be willing to stop at nothing to make a profit. They do everything from selling stolen goods to spreading tourist-attracting rumours to ensure their sales remain good. Of course Mary's new boyfriend PC Alan's ice cream addiction helps keep the till full.
This page was last edited on August 31st, 2019.