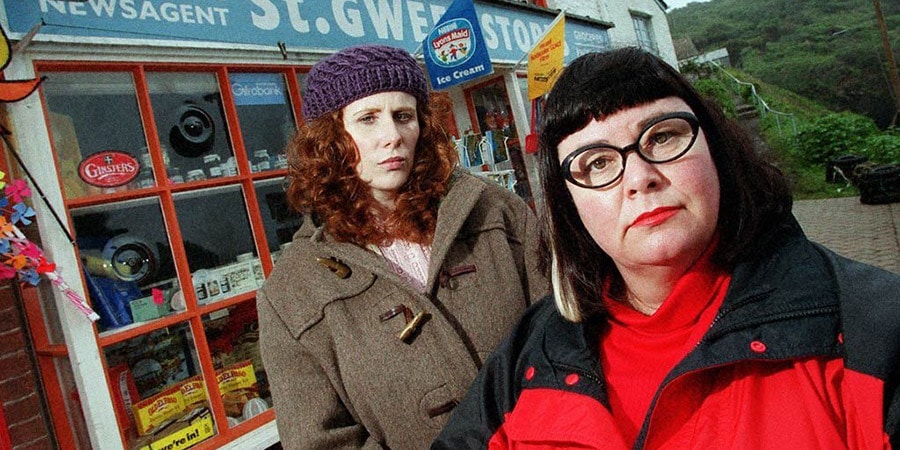 Overview
Wild West observes the strange goings-on in the local Cornish community. Shop owners Mary Trewednack and her life-partner Angela Phillips are the main focus but there are many other characters in this sitcom.
The action centre's around Angela Phillips and Mary Trewednack, a lesbian couple who run the local town store and post office. Though self-avowed lesbians, halfway through the first series Mary comments that the only reason they are a couple is because they were the only two people in town who weren't already in a relationship when they met.
Some plots of first series episodes revolve around both of them pursuing romances with men and the jealousy the other partner experiences; by the second series, all mentions of a lesbian relationship are completely dropped, including a recurring gag during the opening credits that showed them in bed together. This is resolved in the final episode of the show.
Characters
There are 2 queer characters listed for this show; none are dead.
Regulars (2)
This page was last edited on June 17th, 2019.