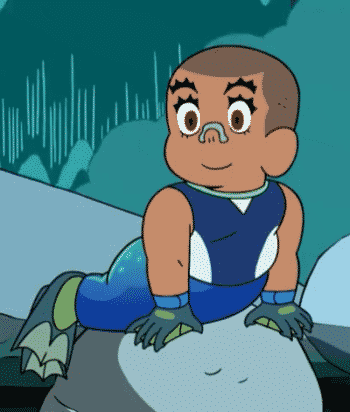 ---
A Creek Kid who dresses as a mermaid.
They wear fins, flippers, and a fishtail. They wear a nose-guard to plug their nose while swimming. Their androgynous appearance and the fact that they never speak makes it impossible to identify their gender.
The Merkid is extremely shy, often hiding underwater when encountering new kids. As they play beyond the rapids, most other kids have never even been around them.
This page was last edited on January 22nd, 2023.