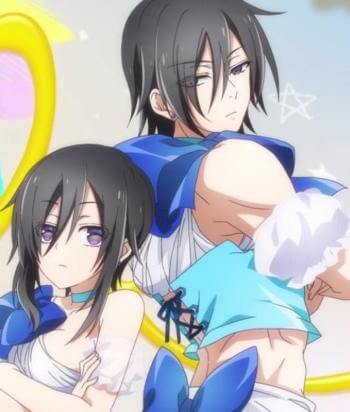 ---
AKA Magical Girl Sakigasuki.
She is Saki's best friend and co-singer in Magical Twin. She also has the ability to transform into a Magical Girl to protect her crush, Saki. Her appearance and character are so similar to the brother's that her male form looks like a more developed Mohiro.
This page was last edited on August 30th, 2019.