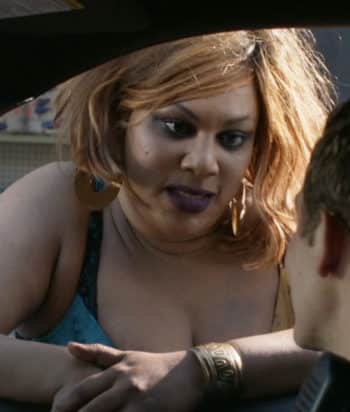 ---
While on patrol, Miss June got a warning from Carl's police training mentor, Leesie Janes, for selling loose cigarettes. Later they drive by Miss June a second time and in a cruel and transphobic manner, Leesie harasses her and steals her wig and dress.
That night Carl brings her things back to her and gives her a carton of cigarettes and advice on where to sell them safely.
This page was last edited on January 12th, 2021.