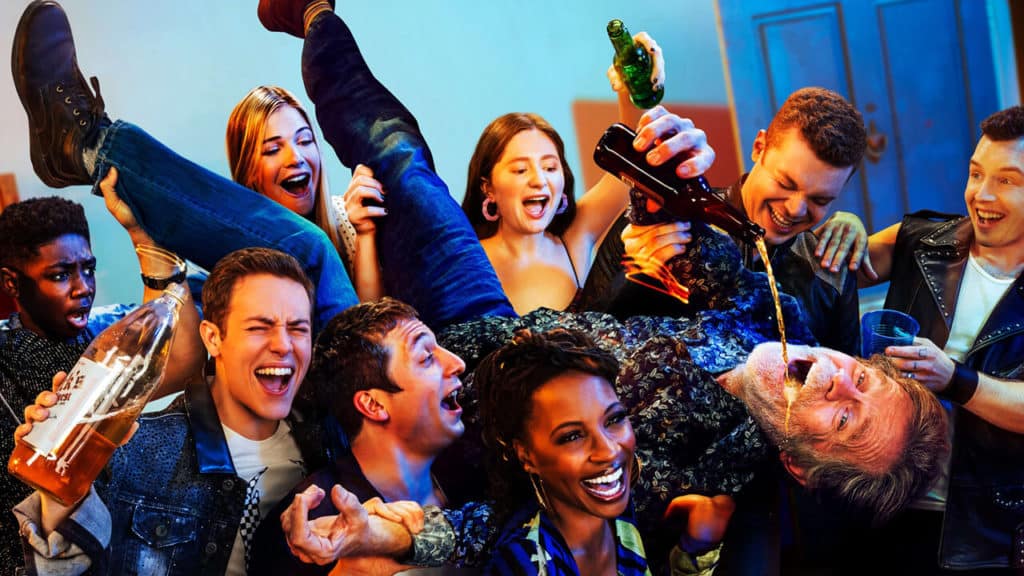 Overview
An American comedy-drama series adapted by John Wells based upon the British series of the same name. It centers around the Gallaghers, a dysfunctional family set in Chicago's Canaryville neighborhood on the South Side.
Queer Plotline Timeline
Towards the end of season 1 we meet Frank's wife, Monica and her girlfriend Roberta. In season 6 & 7 Veronica, Svetlana and Kevin have a polyamorous relationship. In season 7 Ian starts dating Trevor, a charming trans activist. They break up at the end of season 7 after Ian runs off with his ex. At the beginning of season 8 the show introduces Nessa, a cute lesbian tenant of Fiona's. Fiona and Nessa become friends. In season 9 Debbie meets a lesbian welder named Alex and they have a brief relationship.
Notable Queer-Centric Episodes
Season 1, Episode 9 "But At Last Came a Knock" - Frank has come into some settlement money, but he needs his wife Monica to sign the paperwork. Frank finds Monica at a supermarket with her girlfriend Roberta.
Season 6, Episode 9 "A Yurt of One's Own" - Veronica decides to marry Svetlana so she can get her green card. Kevin is not happy with her decision.
Season 6, Episode 10 "Paradise Lost" - Veronica and Svetlana get married without Kevin's consent.
Season 6, Episode 11 "Sleep No More" - Veronica and Svetlana's Green Card marriage turns into an actual relationship after they have sex. Kevin agrees to having a polyamorous relationship.
Season 7, Episode 4 "I Am a Storm" - Ian meets a charming activist named Trevor. Ian is interested in him and meets him out a club. While they're dancing Ian finds out Trevor is trans and has a really ignorant reaction. Ian apologizes and they spend the rest of the night out together.
Season 7, Episode 10 "Ride or Die" - Kevin and V end their polyamorous relationship with Svetana.
Season 7, Episode 11 "Happily Ever After" - Ian ghosts on Trevor to run away with his ex-BF, first love and escaped convict, Mickey. When they get to the Mexico border, Ian changes his mind and says goodbye to Mickey as he crosses the border.
Season 7, Episode 12 "Requiem for a Slut" - Ian confesses his encounter with Mickey to Trevor.
Season 8, Episode 1 "We Become What We... Frank!" - Ian tries winning Trevor back with no success. Fiona becomes a landlord and meets one of her tenants, Nessa, a cute lesbian with a cranky girlfriend named Mel.
Season 9 Episode 3 "Weirdo Gallagher Vortex" - Debbie starts hanging out with her new lesbian welder friend, Alex, the two of them make out.
Characters
There are 27 queer characters listed for this show; 1 is dead.
Regulars (3)
Recurring (14)
Guests (10)
This page was last edited on March 21st, 2021.