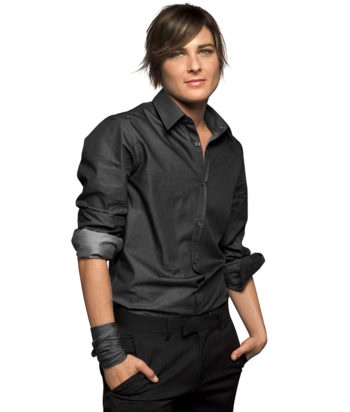 ---
Max is bisexual transgender man Jenny meets while taking time away from LA. She winds up bringing him back to LA with her to meet her friends. He eventually starts a relationship with Jodi Lerner's ASL interpreter and gets pregnant.
His portrayal as a trans man was pretty abysmal even for 2006.
In The L Word: Generation Q, Max is now married with 4 kids and helps Theo with his parenting journey. Also, Shane personally apologizes to Max for how they treated him back in the day.
This page was last edited on December 11th, 2022.