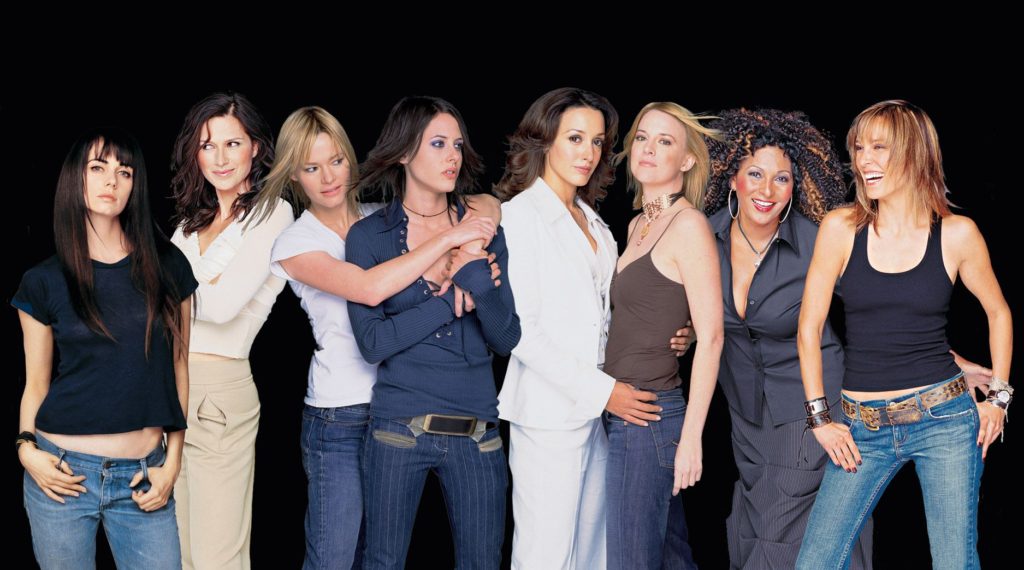 Overview
Tracy: I watched every single terrible season of the L Word. It's the kind of show you kept watching, hoping it would get better, and it never did. My theory is Eileen Chakin is the kind of person who is not open to constructive criticism and thought she was producing the most brilliant show ever.
We formed a support group to watch it, aka "Tracy & Mia's L Word Parties" where a bunch of people would come to our house every Sunday to watch and mock that week's episode. It was a lot of fun.
Notable Queer-Centric Episodes
Tracy: IMO there is only one good (not just not bad, but good) episode of the L Word.
Season 4, Episode 6 – "Luck be a Lady" This one was directed by Angela Robinson (D.E.B.S, Girltrash) and she did a great job. Fast paced with split screens and a bonus of Guestbians: Kristanna Loken and Heather Matarazzo.
Characters
There are 61 queer characters listed for this show; 2 are dead.
Regulars (10)
Recurring (16)
Guests (35)