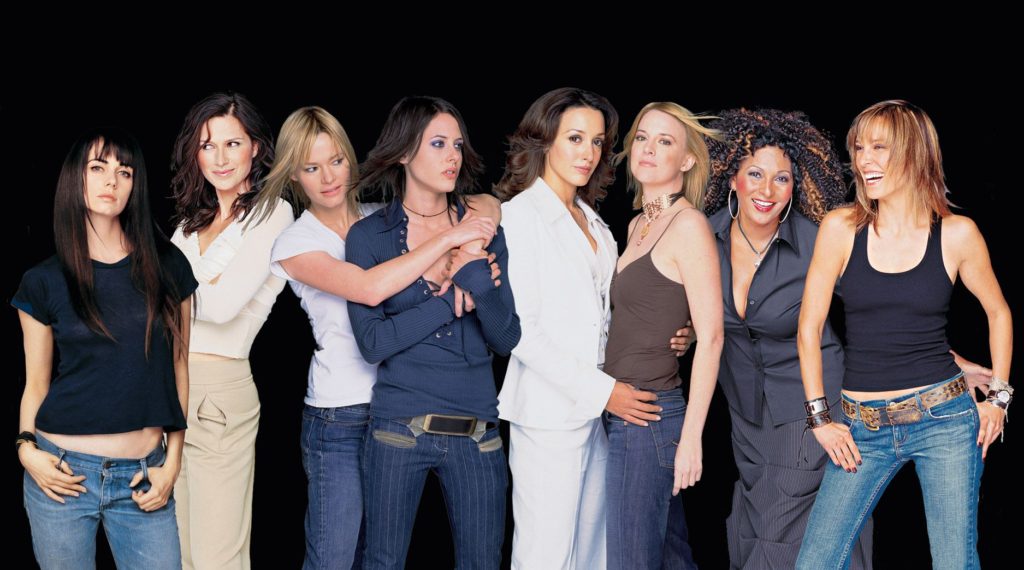 Overview
Mika:
This was all about lesbians, it was worse than All My Children, which should tell you a lot.
It's not that it was worse, it's that it was a PWP show (that's "Plot? What Plot?" – a term reserved generally for fan fiction that's nothing but smut).
I don't have Showtime so I never watched it, and I have a major crush on Katherine Moennig.
Tracy: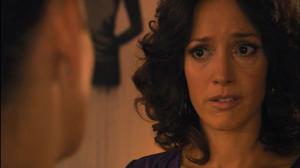 I watched every single terrible season of the L Word. It's the kind of thing where you kept watching, hoping it would get better, and it never did. My theory is Eileen Chakin is not the kind of person who would listen to constructive criticism and thought she was producing the most brilliant show ever.
We formed a support group to watch it, aka "Tracy & Mia's L Word Parties." A whole bunch of people would come to our house every Sunday to watch and mock that week's episode. It was a lot of fun. FYI, our parties are featured in the "L Word Documentary" which you can find in the Season 3 DVD Extras.
Queer Plotline Timeline
The show is called "The L Word" — what do you think?
Of all the tropes added to the show, the fact that it gets the covetous Happy Ending astounded us all. But Bette and Tina pulled it off. Tina was a successful movie producer. Bette was a successful museum curator. And they were packing their bags with Angelica to get the hell out of West Hollywood.
Notable Queer-Centric Episodes
Mika:
Seriously? SERIOUSLY?
Tracy:
IMO there is only one good (not just not bad, but good) episode of the L Word.
Season 4, Episode 6 – "Luck be a Lady" This one was directed by Angela Robinson (D.E.B.S, Girltrash) and she did a great job. Fast paced with split screens and a bonus of Guestbians: Kristanna Loken and Heather Matarazzo.
Characters
There are 62 queer characters listed for this show; 2 are dead.
Regulars (10)
Recurring (14)
Guests (38)