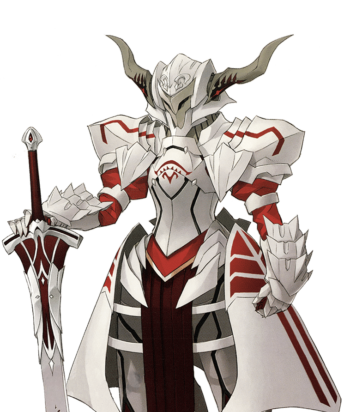 ---
Kairi Shishigou's Servant. Known as the Knight of Treachery, he is the homunculus child of Artoria Pendragon and Morgan le Fay.
He has a good relationship with his Master and wishes to use the grail to challenge his right to be King of Camelot and have his father's recognition as his heir. Mordred was slain by Artoria, but not before he mortally wounded his father, leading to Artoria's ascension as a Heroic Spirit.
Mordred is prideful, haughty, confident, and dislikes being addressed as a woman. While biologically female, refers to himself exclusively using male pronouns, and a the "son" of Arthur, and expressing his desire to become a King. He aggressively denies being a woman, threatening to attack his own master if the master refers to Mordred as such (after being initially misgendered).
This page was last edited on January 1st, 2023.