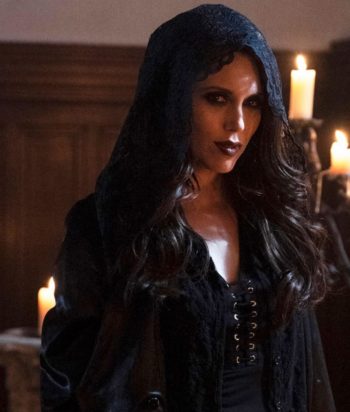 ---
Natalia is a criminal in Gotham City who kills her victims by draining their blood and allowing them to bleed to death.
Natalia was born with a unique type of porphyria, meaning she cannot be exposed to sunlight and her kidneys don't function properly. She was adopted by Charles Knight, who provided her with fresh blood. After he died, she started to seduce and kill people for their blood.
She was captured by Batwoman and sent to Arkham by the Crows.
While Natalia's sexuality is not explicitly stated, she flirts with both Batwoman (Kate) and Sophie.
This page was last edited on November 23rd, 2021.