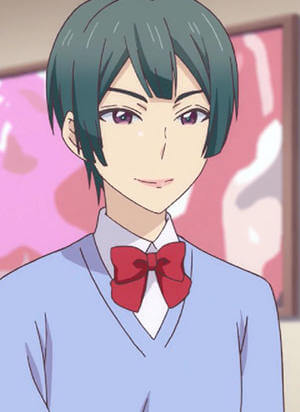 ---
An androgynous first year girl who is the descendant of a rich family and is skilled in both sports and arts. According to the boys, she is "Takarazuka-like prince type". Like Kae, she is also a fujoshi and even runs her own dōjin circle. Having had trouble being respected for her art due to her family's status, Shima came to admire Kae from even before her transformation after she complimented her work thus receiving the motivation to pursue drawing.
She is overtly-bisexual in the manga, but the anime portrays her as having more of a platonic friendship with Kae rather than a romantic one although her actions do hint more towards romantic feelings. Her flirtatious personality does not change thus she is still considered a member of Kae's harem, even as a girl.
This page was last edited on February 10th, 2021.