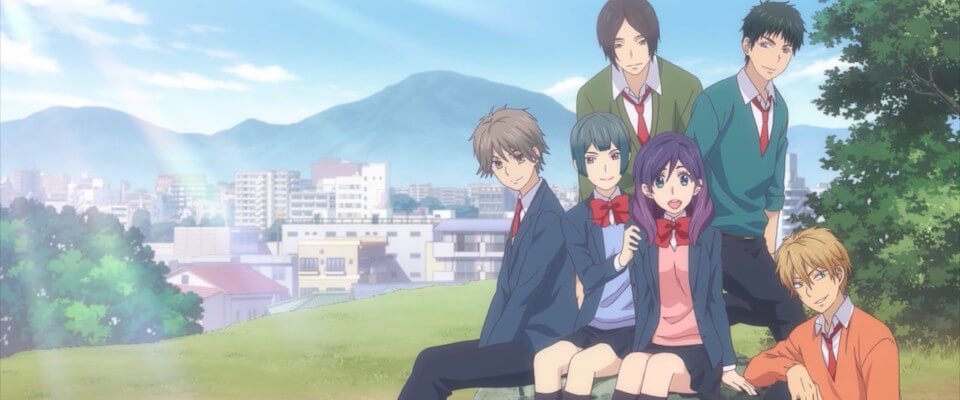 Overview
Serinuma Kae is a fujoshi, a female manga and anime geek who loves reading yaoi (boys love) material and imagining men together in romantic relationships, both fictional and real. When one of her favourite anime characters is killed off, Kae is so shocked that she locks herself in her room for a whole week. When she eventually comes out, she discovers that she has lost a lot of weight. She becomes a beautiful girl that catches the eye of four boys at her school Despite learning about Kae's bizarre tendencies, the four boys, along with another fujoshi girl named Nishina Shima, all fall for Kae and begin competing with each other for her affection, much to Kae's frustration as she wants them to fall in love with each other.
Characters
There is 1 queer character listed for this show; none are dead.
Regular (1)
This page was last edited on January 6th, 2019.