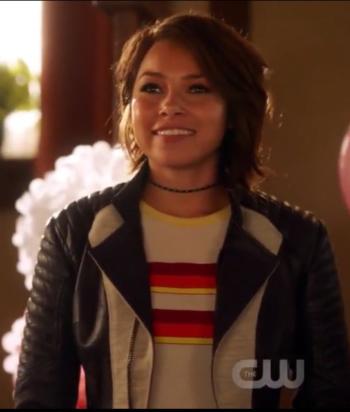 ---
A meta-human speedster and time traveler, under the superhero name XS, as well as the daughter of Barry Allen and Iris West-Allen from the future. She was stuck in the past for a while. Wackiness ensued.
When they reset time, Nora was effectively killed and erased from existence.
After the multiverse was combined and reborn, Nora apparently was restored in time and her father used to tell her and Bart about their previous timeline selves.
This page was last edited on May 20th, 2022.