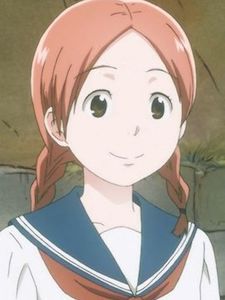 ---
Nicknamed "Ah" by some of her friends, she is an innocent and cheerful girl and the childhood friend of Fumi. She acts as a main source of advice for Fumi.
Akira joins the drama club because her friend Kyōko is a member of it. She often talks about food as well as give advice. Akira is uncomfortable around scary stories or things that test her courage. Unexpectedly and unintentionally, Akira usually spills secrets about her friends to other people when they ask her questions about them. Her intentions though are pure without any vice, and only she only discusses them to help her friends out. However, this sometimes causes problems for her friends.
This page was last edited on August 13th, 2019.