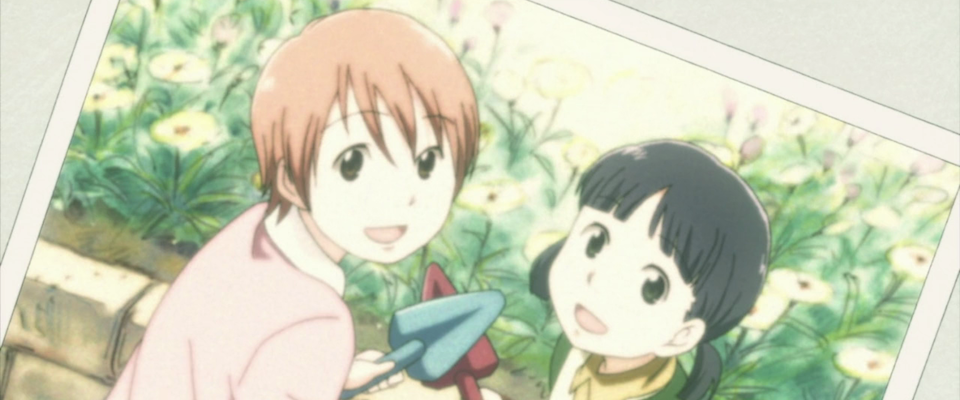 Overview
Okudaira Akira is entering high school at Fujigaya Girls Academy, and becomes reacquainted with her childhood friend Manjōme Fumi whom she has not seen for ten years. Fumi is attending Matsuoka Girl's High School where she quickly becomes friends with a handsome third-year student named Sugimoto Yasuko. Akira joins her school's drama club with her friend and classmate Ikumi Kyōko, who is in love with Yasuko, though Yasuko turns her down. Akira meets Kyōko's fiance (in name only) Sawanoi Kō. Yasuko and Fumi become a couple, and Fumi comes out to Akira who is at first unsure on how to act, but still tries to support Fumi's new relationship.
In the end, Fumi and Akira decide to go out. Yes, it's a happy ending!
Characters
There are 6 queer characters listed for this show; none are dead.
Regulars (4)
Guests (2)
This page was last edited on June 24th, 2018.