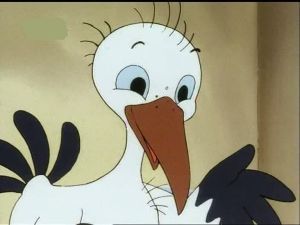 ---
Alfred's close school-friend, a stork who grows up to be a lawyer, and later, after the defeat of Dolf, the first democratically elected president of Great Waterland.
Ollie is a girl during childhood, but a male when he is an adult.
This page was last edited on January 31st, 2021.