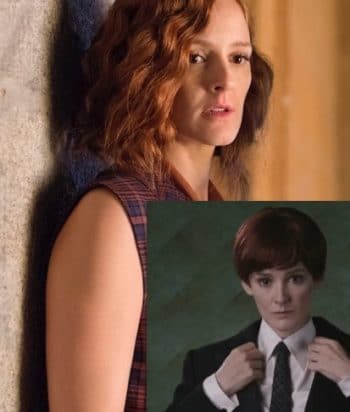 ---
A manager at the cable company, he (as Sara) and operator Carlota start a triad relationship with Carlota's boyfriend, Miguel. It's implied early on that Sara might be trans and feels like a man trapped in a woman's body. 1929 isn't a good time for that. The plan wants to run off to Berlin to live as a man.
Frankly who can blame anyone?
After realizing he's truly a man, Òscar embraces who he is and lives with Carlota, after Carlota's father dies.
He and Carlota die together with the other Cable Girls at the end of the series.
This page was last edited on July 11th, 2020.