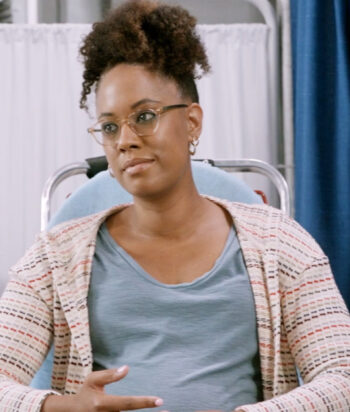 ---
Pam came to the Station 19 medical clinic to have her baby checked out and with the ulterior motive to check Carina out. The two of them were a little flirty.
A few weeks later Maya and Carina are on a date when they are called on an emergency. The emergency is Pam in labor with her arm stuck in a vending machine. While they are helping her, both the audience and Maya find out Carina and Pam went out for drinks.
This page was last edited on April 21st, 2023.