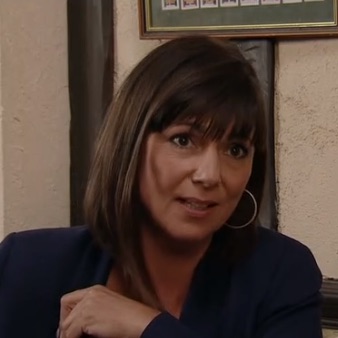 ---
A schoolfriend of Sally Metcalfe and the solicitor working with Sally on a case of fraud involving Duncan Radfield.
Paula was in the same school year as Sally Metcalfe who, unbeknownst to Paula, admired her – nicknaming her "Princess Paula". Paula and Sally were in different friendships circles and as such didn't remain in contact after they left school.
Paula, who was confused about her sexuality, decided to go around the world backpacking at just twenty years old – in order to discover herself. While backpacking she finally realised that she was bisexual, and had eventful relationships with both men and women. However, when Paula returned to the UK she settled down with a man called Tim and the pair had two children together; Isla and another child.
Sometime after, Tim was horrified to discover Paula in bed with her female squash partner and subsequently terminated their relationship.
This page was last edited on September 17th, 2020.