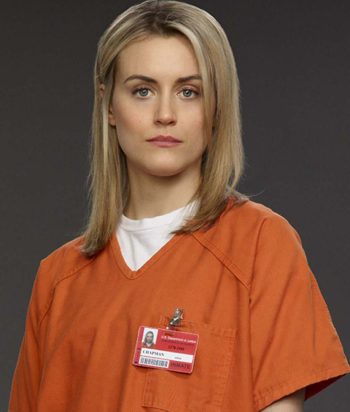 ---
Bisexual yuppie who gets caught for transporting drugs in her past. She winds up in prison with her ex-GF, Alex.
She marries Alex, is finally released, and when Alex is transferred to a new prison, moves to be closer to her. So… I guess that's a happy ending?
This page was last edited on July 11th, 2020.