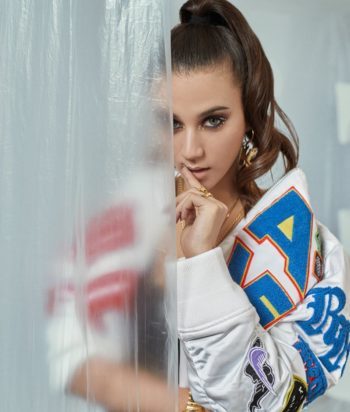 ---
Rebeka is a new student at Las Encinas school in the series. She grew up poor, and at some point in her early life, her father died while working as a construction worker, leaving Rebeka and her mother on their own.
After her father's death, her mom opened a haberdashery in their neighbourhood, but was forced to close due to the opening of a shopping mall right next to her businees. Desperately, Rebeka's mom had to "look for a business that had little to no competition", and entered the drug world. Her family came into a lot of wealth because of this and with all of their money, they purchased Guzmán and Marina's old house and moved in.
Rebeka didn't initially click with the rich kids of Las Encinas. She was much more attracted to people like Nadia and Samuel, who come from a similar background. Rebeka formed close friendships with Nadia and Samuel and even had a crush on Samuel.
This page was last edited on June 4th, 2022.