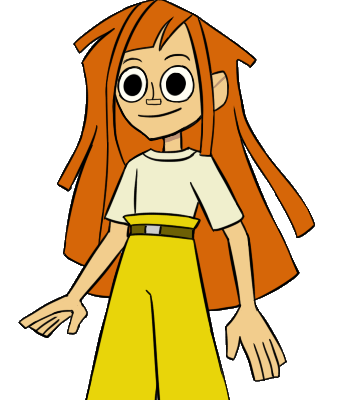 ---
Reggie is an imaginative, wild, energetic 12-year-old girl. She loves to have fun and doesn't like her middle school. She doesn't seem to like reality, as she often visits her subconscious and most of her time on Endless Island, where she created many creatures. Being in her own head, it often makes her act selfish but she is always willing to help her friends and the inhabitants on Endless.
She has no interest in growing up and acts like a child, enjoying childish activities such as playing with dolls. She often does things without thinking of the outcomes or consequences, which leads her into conflicts like turning Tristan into a baby and making him huge enough to destroy Party Island.
This page was last edited on January 2nd, 2020.