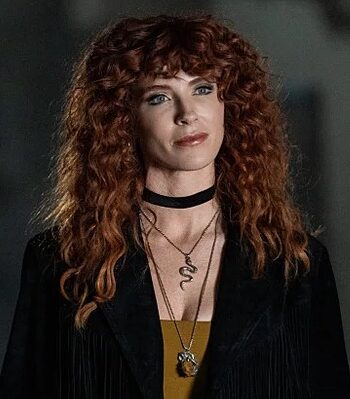 ---
Roxanne Gilbert, better known as Rockin' Roxy, is a honey-voiced pirate radio DJ who is hijacking the airwaves of Lawrence, Kansas to broadcast a wicked new sound. Behind the mic, she's got an electric charm and a rapidly growing fanbase. But as our heroes will sadly learn, Roxy's listeners aren't all of the human variety.
She was actually secretly the vessel for the Akrida Leader, but currently is freed.
This page was last edited on February 14th, 2023.