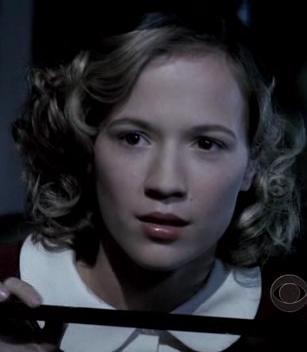 ---
The sister of a bootlegger, Curtis Collins, she travels with him on his runs and is seduced by music and beautiful women who dress like men. This does not end well, and Curtis tries to kill her. She survives but fakes her death. The Cold Case team finds her years later and solve the case of Billie's death.
Rose dies at the end of the episode and her ghost walks hand in hand with Billie's.
This page was last edited on August 1st, 2019.