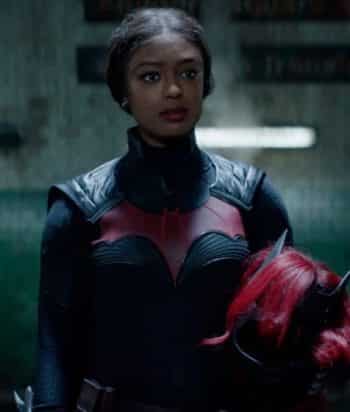 ---
Likable, messy, a little goofy and untamed, Ryan steps into the limelight as the new Batwoman.
A girl who would steal milk for an alley cat and could also kill you with her bare hands, Ryan is the most dangerous type of fighter: highly skilled and wildly undisciplined. She is an out lesbian, athletic, raw, passionate, fallible, and very much not your stereotypical All-American hero.
In her day job, she's a bartender/manager at The Hold-Up (the gay bar Kate owns), to make her parole officer happy.
Casting Notes
Ava Augustin played young Ryan in Batwoman season two.
This page was last edited on March 9th, 2023.