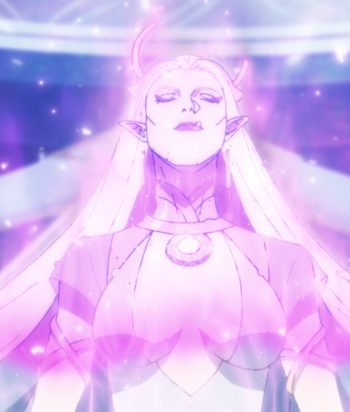 ---
One of the goddesses of the moon. She is worshiped by Mirana and Luna. The ancient Nightsilver Woods is dedicated to her, and contains her private reserve of glowing lotuses, growing in silvery pools. Selemene is associated with the Lunar Moth, although the precise nature of this relationship is unclear.
She tricks her worshipers into loving her, siphoning away their life (partially). Selemene let her own daughter die because she wouldn't worship Selemene.
This page was last edited on January 6th, 2022.