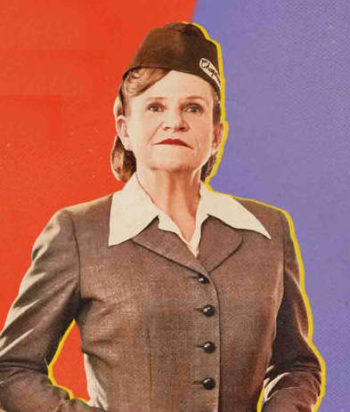 ---
A former WAC, she's been hired as the 'team chaperone' and is tasked with keeping the girls on the straight and narrow, looking feminine, and abiding by the rules.
She's also a huge supporter of the girls, what they're trying to do, and follows the letter of the rules, just not the intent.
This page was last edited on July 11th, 2022.