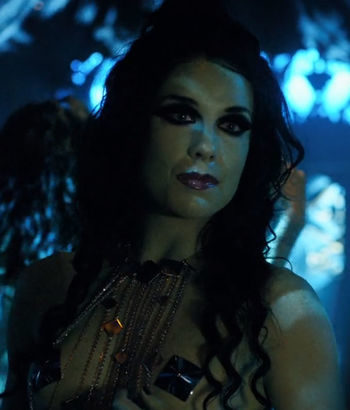 ---
A female Orion dancer who works at a clublocated in an embassy outpost for her species on the planet Qo'noS (the Klingon homeward) in 2257. She danced with Shavo, a fellow Orion, and would charge for time spent with customers off the dance floor.
That year, she was coerced by mirror universe Philippa Georgiou at gunpoint into giving the location to the shrine of Molor.
This page was last edited on August 17th, 2019.