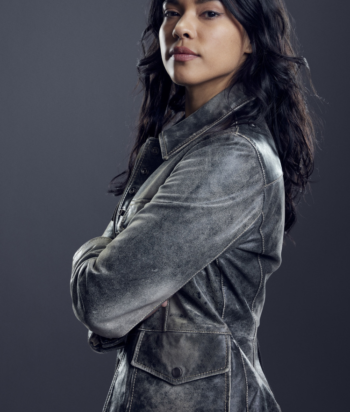 ---
Esperanza Cruz, primarily known as Spooner, is a member of the Legends and the daughter of Celso and Gloria Cruz. She was recruited after Sara Lance got abducted by an alien and the Legends sought Spooner's help due to her ability to sense and communicate with aliens. She eventually decided to stay with the team, wanting to avenge her mother's death.
Spooner thought that alien experimentation (due to her connection to the Fountain of Imperium) broke her and is why she's ace, but Zari (the social media savvy one) told her she was just asexual, and perfectly fine as is.
This page was last edited on January 27th, 2022.