Overview
Legends of Tomorrow is the fourth Arrowverse show. The show begins with time-traveling rogue Rip Hunter. After seeing what doom the future holds, he realizes heroes alone are not enough to prevent the impending catastrophe that threatens not only the planet, but all of time itself.
Tasked with recruiting both heroes and villains, Rip brings together a ragtag team of divergent talents from both Arrow and Flash. The original team includes the resurrected Sara Lance, Jay Jackson, Ray Palmer, Hawkgirl, Captain Cold and Heat Wave.
The great thing about this show is Sara Lance died on Arrow and they brought her back. The cast goes through a few iterations in subsequent seasons, but Sara becomes the captain of the Waverider and the show leader.
This is not a show that worries about its image. They're not heroes, they're legends, and legends will do what it takes to save history. Sometimes that means combining totems to become a giant Beebo doll that hugs a hell demon to death. Sometimes it's being willing to give it all up, including your life … again … No matter what, the Legends are worth the ride.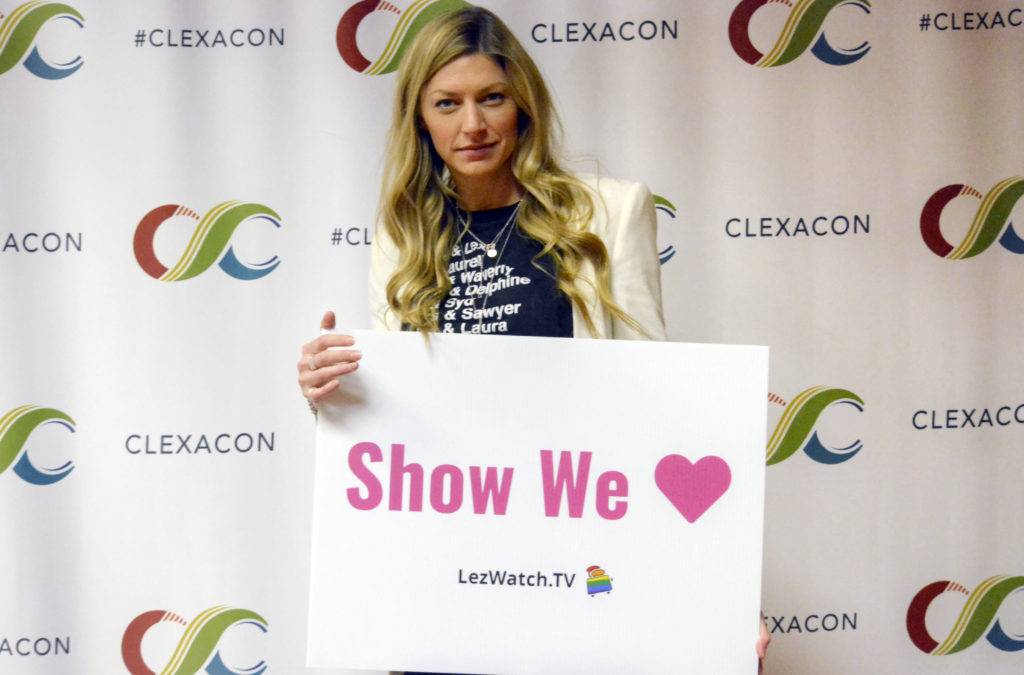 The show was canceled on a cliffhanger in 2022, following a purge of a lot of shows due to the CW's impending sale.
Queer Plotline Timeline
Sara spends the first two seasons series randomly hooking up with mostly women throughout time, but never gets into anything serious until season 3 when she meets Time Bureau agent Ava Sharpe. By season 6, they're engaged and eventually marry. 
Notable Queer-Centric Episodes
Season 1 Episode 8 "Night of the Hawk" - The team goes back to the 50s and Sara Lance helps a nurse (played by Ali Liebert) come out.
Season 3 Episode 12 "The Curse of the Earth Totem" - Sara Lance and Ava Sharpe go on their first proper date.
Season 6, Episode 7 "Back to the Finale: Part II" - Sara and Ava get engaged.
Season 6, Episode 15 "The Fungus Amongus" - Sara and Ava get married.
Season 7 Episode 10 "The Fixed Point" - Spooner says she's broken because she's not into anyone and Influencer Zari tells her nothing is wrong with being ace.
Season 7, Episode 12 "Knocked Down, Knocked Up" - In the finale cliffhanger, Sara explains to Ava that she's pregnant, due to a quirk in her alien physiology.
Characters
There are 11 queer characters listed for this show; none are dead.
Regulars (3)
Guests (8)
This page was last edited on February 20th, 2023.