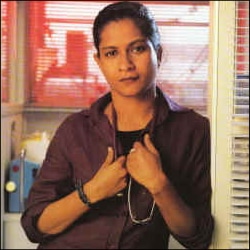 ---
A general surgical registrar of Indian heritage.
Tash had a relationship with SHO Kirstie Collins prior to her arrival at Holby. She clashes with nurse practitioner Jasmine Hopkins, disparaging her position in the hospital. When Tash's father visits the hospital, she discovers he has Alzheimer's disease. She tells him she is a lesbian, and he refuses to accept her identity. When Tash's ex-girlfriend arrives, terminally ill from complications arising from AIDS, Tash decides to join her on a world tour, and departs from Holby.
This page was last edited on September 8th, 2021.