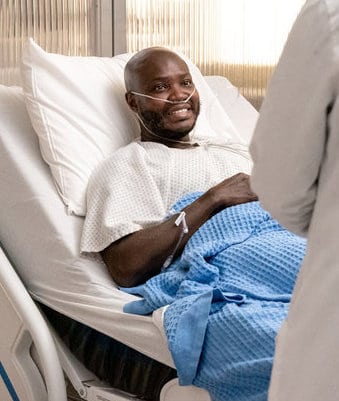 ---
A Nigerian refugee. He's caught in the fire at the church and, in the ER, they have to ask him to remove his binder. In doing so, the doctors discover discharge from Semi's breast tissue and find he has breast cancer that has spread to his chest. They remove his breasts but Temi will have to come back for followup chemo.
Temi suffers from PTSD due to his treatment in Nigeria.
This page was last edited on November 17th, 2021.