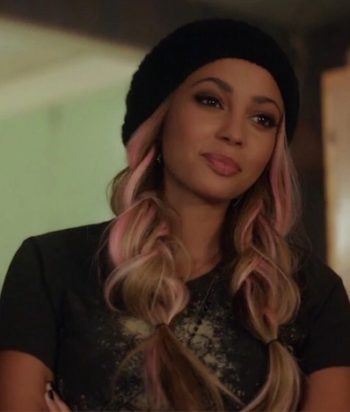 ---
A vivacious member of the Southside Serpents, who is known for her signature pink hair and impressive appetite. She's 'more into girls' and after Southside High is closed, meets Cheryl Blossom at Riverdale High and they start dating.
After the time jump, she teaches at Riverdale High and is pregnant, giving birth at the Pussycats reunion concert.
This page was last edited on June 4th, 2022.