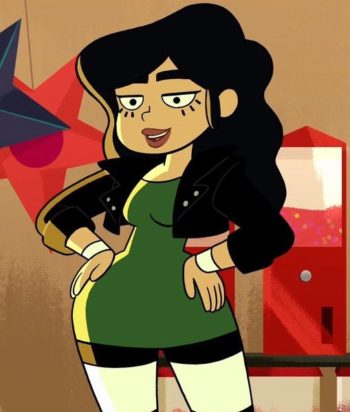 ---
Regular baby-sitter for the boys, she is the daughter of Don Jalapeño.
Mostly a cool, calm, and collected person, Xochi can have a bit of a laid-back personality. She is always sweet and kind to Chata.
She can be aggressive and threatening if someone gets on her bad side and also primitively animal-like. She can be sarcastic also like many teenagers her age. But she can be kind at times.
Xochi is in love with her friend, Amabel.
This page was last edited on May 12th, 2021.